Hi all,
Just stopping by to give a little update on El Niño. The SOI has now been negative for the better part of the last 6 months and has recently seen a sharp dip over the last month, suggestive of a coupled ocean-atmosphere system.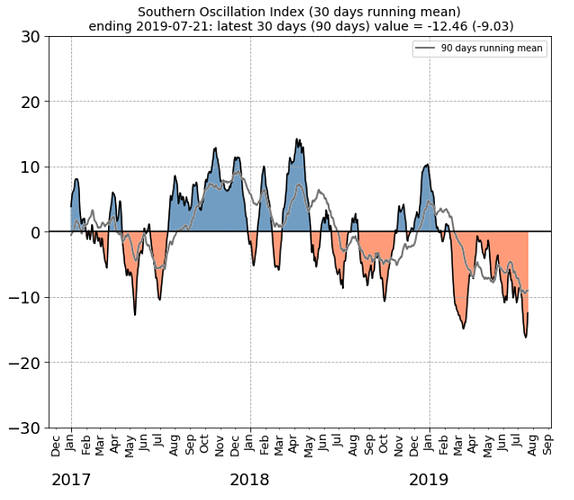 At the same time, sea surface temperatures (SSTs) across the eastern equatorial Pacific have cooled off thanks to increased trade winds. This has compressed the warm pool near the International Dateline, indicative of a non-traditional central Pacific El Niño (called Modoki). Because of this, Pacific island groups might not get the weather patterns that they would expect during El Niño (traditionally).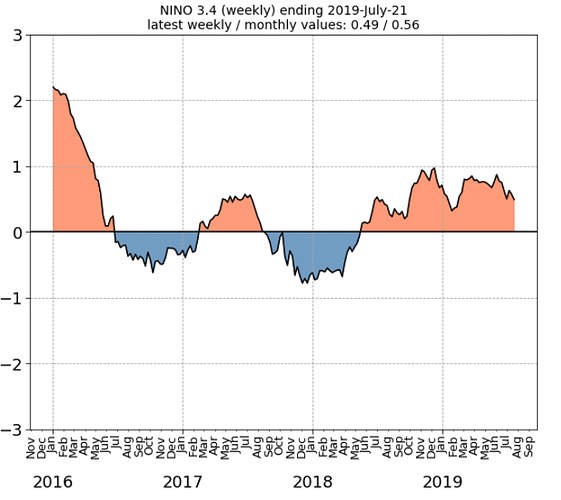 Guidance suggests that trade winds will be enhanced in the eastern and central tropical Pacific during the upcoming month, which means that SSTs should continue to back down.
While El Niño will continue to be a climate driver in the short-term, it could fade toward neutral as we head toward the tropical cyclone season.
Best,
Ben