How did the 2019 El Niño event impact the climate in the Pacific?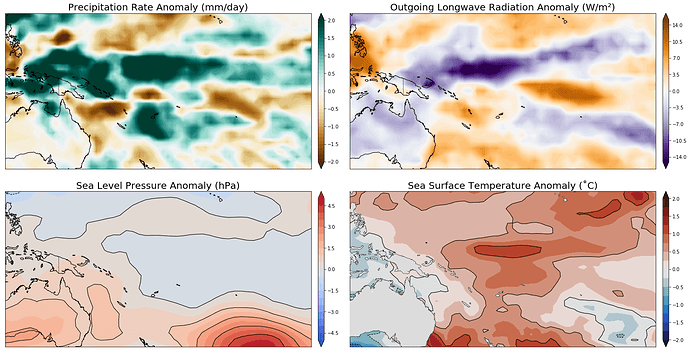 Climate anomalies from March-September 2019
March-September patterns:
Sea temperatures: warmest in the west-central Pacific; called an El Niño Modoki.
Air pressure: below normal south of the equator.
Cloud over: less than normal in Vanuatu and Fiji, more than normal in Niue, the Cook Islands, and French Polynesia.
Rainfall: patterns were broadly consistent with El Niño. Water stress was evident at times in New Caledonia and Vanuatu. Severe drought occurred in the Marshall Islands.
El Niño has given way to ENSO neutral conditions in the tropical Pacific.
Best,
Ben