Hi all! Bit of an introduction first: my name is Ben and I'm a meteorologist at NIWA in Auckland. I specialize in sub-seasonal and seasonal forecasting and regularly produce NIWA's 3-month outlooks, contribute to NIWA's Island Climate Update, and leverage seasonal forecast datasets to create bespoke climate products, like maps. I look forward to sharing my knowledge in this space and engaging with the Pacific meteorological and hydrological community.
I just wanted to pass along the latest Madden-Julian Oscillation (MJO) update from the ECMWF model. A pulse (of cloud and rainfall) is expected to push across the Pacific as we head into January. This may be associated with an enhanced risk for tropical cyclone activity, so it is probably a good time to review your plans in case one does form.
We are already seeing some activity from this pulse in the Indian Ocean and former Tropical Cyclone Owen has re-generated in the Gulf of Carpentaria.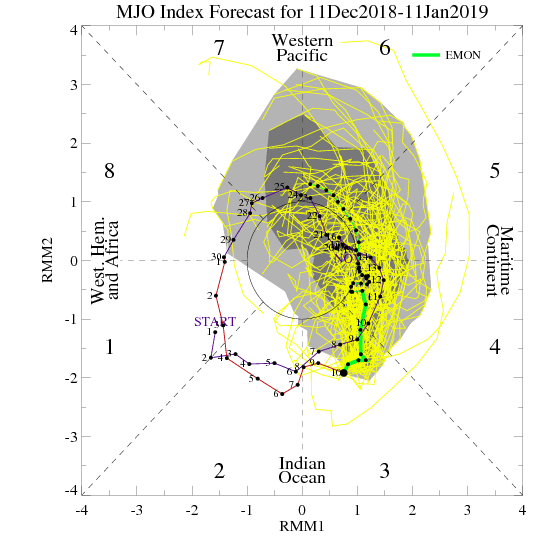 If you're not already, you can follow along for updates on our Facebook page and Twitter page.
Regards,
Ben