Hi all,
Hope everyone is having an enjoyable November. We are now almost 3 weeks into the SW Pacific tropical cyclone season!
A pulse of the Madden Julian Oscillation transited the Pacific over the last week and may have primed the region for tropical development.
In fact, some of the extended range guidance shows a disturbance near the Solomon Islands or northern Vanuatu in about a week's time (around the 25th).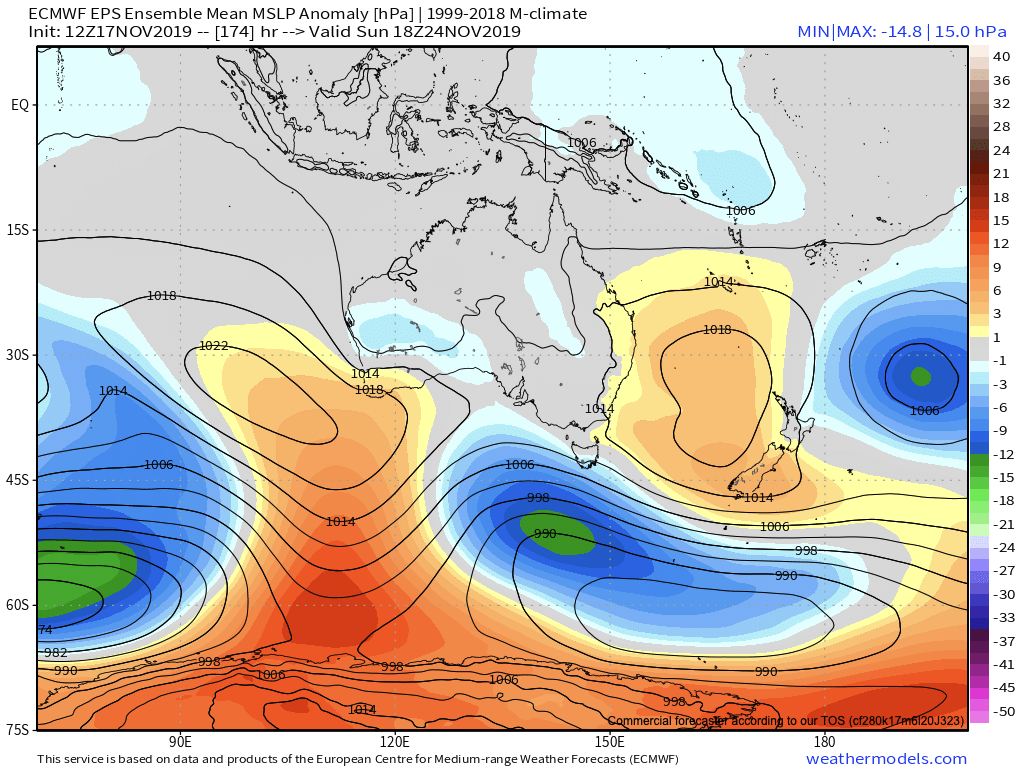 Below normal air pressure signaled near the Solomon Islands and Vanuatu, valid 25 November
While it doesn't guarantee any formation, it serves as a good reminder to remain vigilant and keep up with the latest forecasts from your local meteorological agency.
Kind regards,
Ben